Technical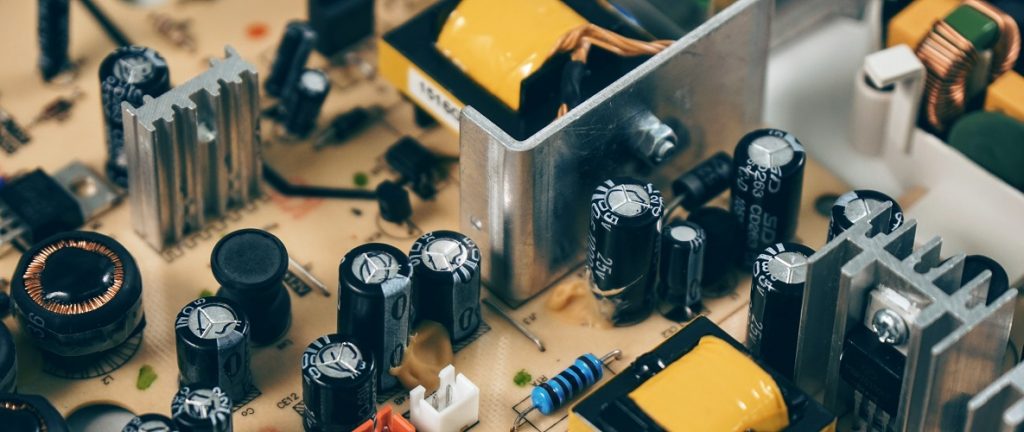 Is Nigeria technologically advanced?
Is Nigeria technologically advanced?
Is your answer yes? Then you have to read this post.
I am an ardent believer in Nigeria and the greatness that is ahead for this country. I also believe that all the happenings we are seeing now, are things that must happen and will continue to happen until it reaches a break limit. We will discuss more on this later. Let us first discuss on this technological advancement issue.
What is technological advancement in relation to a country?
Technology is the practical application of knowledge especially in a particular area e.g. Engineering, Medical, Agriculture, Transportation or other aspects of the society. It is about developing knowledge in particular fields, and developing processes, systems and other ways to enhance capacity and capability in the field of study.
If a country will therefore say I am technologically advanced, then that country will for example look at the area of agriculture, develop a mechanized way of enhancing the processes there. There is nothing bad in importing already developed machines, but when you import those machines in large quantities, and in a few years all the machines are no more functional, then you do not have a technological capability, or you are technologically disadvantaged.
Let us look at a few more examples as related to Nigeria:
You will find the latest cars on the streets of Nigeria, but once these cars develop one fault or the other, they end up in repair workshops for months awaiting spares or under diagnostics. There are several factors responsible for this, but there is nothing that says our higher institutions of learning cannot develop capacity in these technologies. If you see the syllabus of higher institutions offering automobile engineering, you will cry. If you see their laboratories, you will scream. If you see how much they have spent in putting these junks together, you will collapse.
How about the medical line? An hospital started in Nigeria, Abuja for that matter that says they will use a computer based machine to diagnose and cure every ailment. People trooped there for healing, but very soon when those who go there started dying in large numbers, people ran away, though some are still going there till date. In technologically advanced countries, things will be put in place to ensure that before you open an hospital, you will prove that you have the capacity to cure ailments and take care of emergencies. The laws and rules governing such things could have been properly advanced that such lapses never occur.
What about the Internet? What they know us for is telling stories on the Internet to dupe the world. But when it comes to the real technology behind the workings of the Internet, the security issues on the network, regulatory framework for running a successful national network, regulations for network operators, measurement and monitoring of Internet traffic, etc, we are either borrowing technicians to do whatever they like in the name of consultancy or we have not even taken the right steps.
How about the oil industry? We have been exploring since 1957, what technology do we have to show for it? Our refineries are as old as the industry, yet we do not have plants where essential parts are fabricated. Our rigs have to depend on importation for everything. There is nothing to write home about on any of our institutions to be able to say this locally made product is what we are supplying the refineries or the rigs.
How about our building industry? The companies who produce materials still depend on at least 50% importation, and when their equipment go bad, the whole country suffers shortage until the spares or expertise to repair them are imported.
I can go on and on, but I would also like you to contribute. So you can make your comments below.
What can we therefore do to get on the track of technological development?
A Yoruba proverb which says "Amunkun, eru e wo; Oni oke l'e n wo, e ko wo'sale i.e. People are telling the K-legged man that the load he is carrying is tilted", he replied, "you are looking at the top, you should look at my legs" What this means is that the problem of technological development cannot be solved by importing the best or latest technology, but by looking at the foundation of technology in Nigeria. This foundation starts from:
The primary school curriculum that our children are running, you will be surprised the type of things we have there. Some of the private schools are trying, but it is not the children going to private schools or schools abroad that will save this country, it is the children in public schools. 3/4 of our leaders today went to public schools where they were taught next to nothing. In fact there are some schools where the teacher sets the questions, and on the day of the exam, he will still come and write the answers on the black board for the students to copy. Yet some of them would still fail. Since the schools started alternative to practicals, our technological knowledge went into space and disappeared. We have forgotten that there is no amount of theory that you will use to teach a man how to drive unless he handles the steering. Our schools' science laboratories should be fully revamped and operational up to the tertiary level.
Our secondary school syllabus should also be updated to reflect what you want the children to learn. This is not only in the science aspect, it affects all the subjects in schools. Computer science and program writing should be introduced from our primary schools and further matured in the secondary schools. This is to have students in JS and SS classes writing programs that they can share with their mates. The process of how countries are governed and how laws of the land operate should be taught in secondary schools. Career guidance should be intensified, and students should pass out of secondary school already knowing what they want to do in life. The process of transiting from secondary schools to higher institutions should be as seamless as the process of going from primary to secondary schools. Admissions into higher institutions should not be as difficult as it is now.
Our higher institutions should be able to double or triple the number of lecturers they have and start running shared classrooms. A system where we have empty classrooms in higher institutions while qualified candidates are roaming the streets should be looked into. We should maximize our classrooms and upgrade all the laboratories in higher institutions including the language laboratory and engineering workshops. We should start training students and qualifying them to fit into the technological vision of Nigeria. Our higher institutions should run programs leading to employment in the awakening industries in Nigeria, and build up future CEOs who can start their own businesses, and become great.
The process of tendering in Nigeria has completely failed. The institution called BPE is either not able to do their work, or are deliberately looking the other way. When you have a situation where the cost of renovating a building in Nigeria can build two of such buildings and we believe there is nothing wrong with it, then something has failed. Who says the budget performance of states and ministries cannot be audited? Most of the governors who we call performing governors are actually executing contracts at twice and triple the actual costs. It all starts from the process of tendering. How many ministries or states have been accused of shady deals all these years? I used to wonder where all these funds they are blowing whistle about is coming from, and I strongly believe it is from manipulated contracts and projects. There is a mechanism that they use to draw this money out, this is where we must block. You cannot be cleaning water from the toilet floor when the leakage, which is the source of the water, has not been addressed You must stop the leak first.
I must give room for others to comment.
Thank you for reading this blog.