Management Course Modules
We are a seasoned Management, Microsoft and Engineering training expert with over 50 years of management and engineering experience in various industries locally and internationally.
Professional training is the cornerstone of all businesses. We help to improve the performance and effectiveness of your work force by helping you to access their training needs, recommend appropriate training and access the effect of the training on the business.
We offer training and development activities using classroom-ready workshop materials that will ensure maximum trainee polished experience and provide seasoned and current knowledge.
We offer 3, 4, or 5 day training workshops using: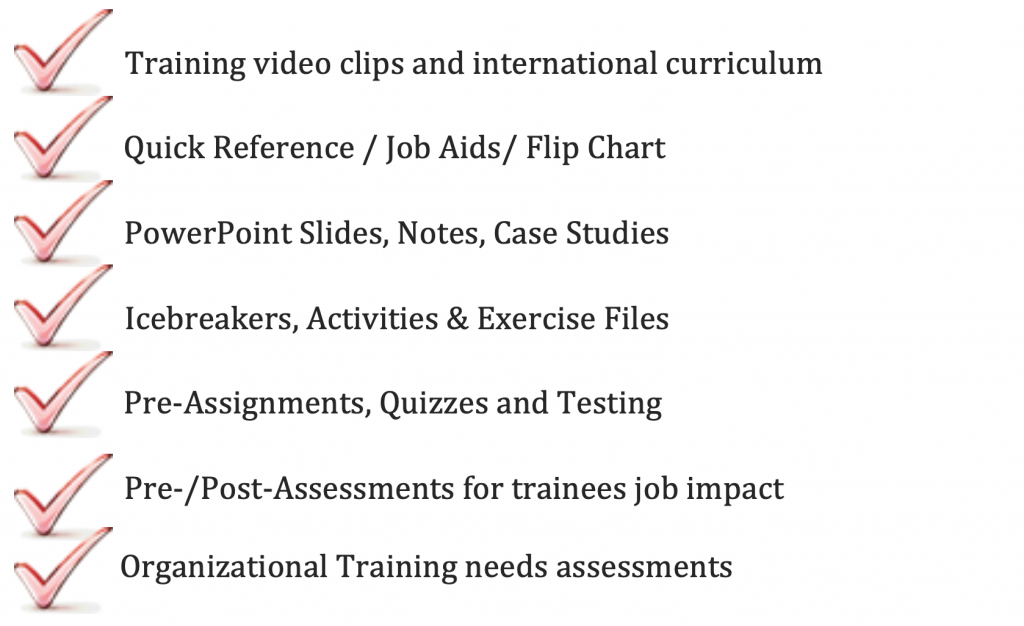 We organize:
in-house (in your company),
on-our-premises or
special location (Local and International),
boot-camp or Management retreats using hands-on instructor led workshops and courses.
Management Skills training – Our courses can be organized as a one day boot camp, or combined to form a bespoke training of 3, 4, or more days workshop in order to address the training needs of staff of organizations.
We conduct budget training needs assessment for organizations in order to ensure that the training have the expected positive impact on the business of the organization.
Our courses are as stated below:
Administrative Office Procedures
Administrative Support
Archiving and Records Management
Assertiveness And Self-Confidence
Budgets And Financial Reports
Business Succession Planning
Civility In The Workplace
Collaborative Business Writing
Conducting Annual Employee Reviews
Delivering Constructive Criticism
Developing a Lunch and Learn
Developing Corporate Behavior
Internet Marketing Fundamentals
Knowledge management skills
Lean Process And Six Sigma
Managing Personal Finances
Managing Workplace Anxiety
Measuring Results From Training
Media And Public Relations
Motivating Your Sales Team
Networking Outside the Company
Networking Within the Company
Office Politics For Managers
Overcoming Sales Objections
Prospecting and Lead Generation
Risk Assessment and Management
Social Media In The Workplace
OUR BUSINESS EXPERTS ARE AVAILABLE TO HELP YOU DECIDE THE BEST TRAINING PATH FOR YOUR ORGANIZATION.
CALL NOW!!!